HELLO
My name is Geòrgia Olivé
I am an artisan bookbinder with more than 25 years of experience in the family workshop Relligats Olivé founded in 1975.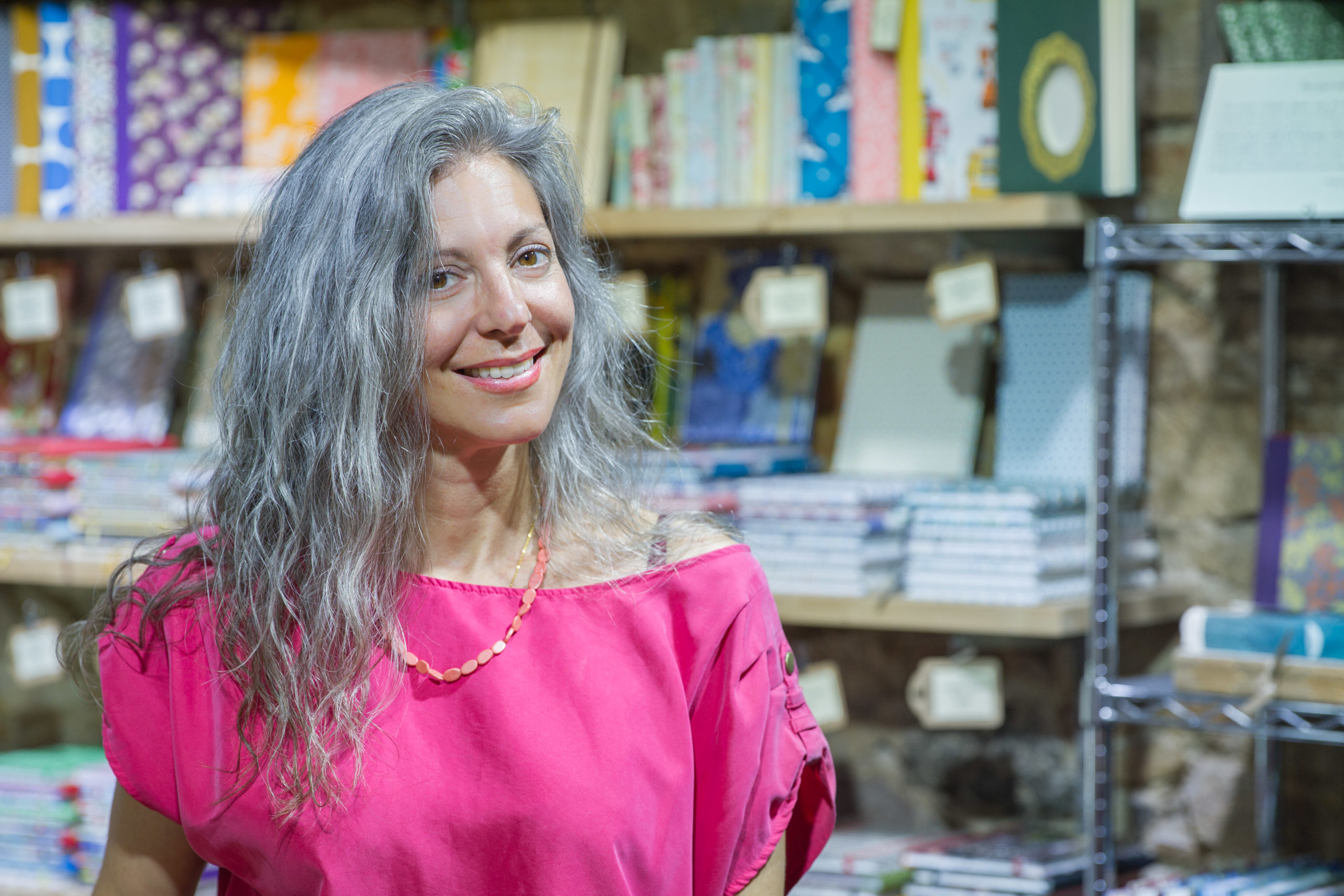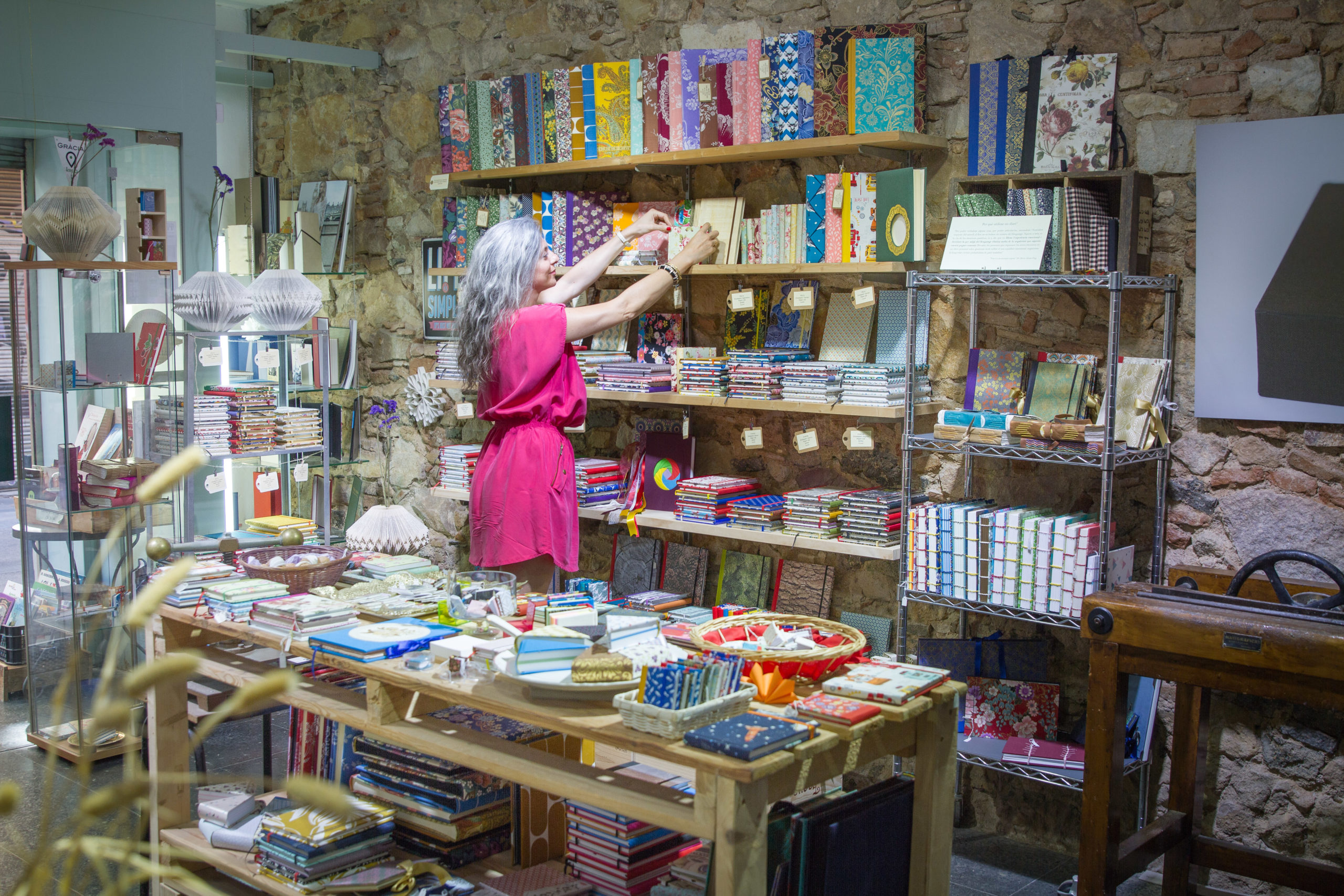 SHOP
HANDMADE CREATIONS
My shop offers a huge variety of handmade creations, such as notebooks, photo albums, folders and artistic objects. Each of them are singular objects with exclusive designs, which build a delicate and detailed body of work that I make with great love and commitment.
Customers entering my space experience the emotions triggered by the explosion of a world of variegated colors, smells, textures and forms while they see me working in my new creations.
WORKSHOP
RESTORATION AND BINDING
My workshop offers the services of bookbinding and restoration of all kinds of books with the aim of retaining their material and emotional value, preserving their original quality and making them enduring in time.